National Retro Day is coming up on 2/27 and we decided that this was the perfect opportunity to celebrate all things 1960s with a Virtual Retro Run/Walk! This is your opportunity to dig out the bell bottoms, throw on some tie dye and grab some peace sign accessories and get moving.  It's only $25 to join and all participants will get a Junk Headband (tie dye of course) and a beautiful custom hand-made peace sign medal.  
The Run: 
Participants have the option of completing either 6 miles or 6 kilometers (we rounded to 3.75 miles, just go with it ok?) and commit to it.  The run or walk can be completed anywhere that you would like, including a treadmill or anywhere outdoors anytime from Sunday 2/22 to Saturday 2/28.   You will track the time that it takes to complete your target distance using a treadmill, a GPS watch or ANY activity tracking app (examples include but are not limited to: Runkeeper, Nike Run Club, Strava, etc. etc.).  We will send an email before end of day on Saturday 2/21 with the specifics on how to submit your time for the leaderboard.  Times must be submitted by 11:59pm on 2/28 for inclusion on the leaderboard.  For those competitively spirited runners, the leaderboard will be sorted by the fastest time but please don't feel that you have to be at all competitive to participate, this event is just for fun and to keep everyone moving!   
The Fun: 
We are hoping that everyone will have some fun with this event and we want to see pictures of you decked out in 1960s gear during your walks or runs.  Post your pictures on social media Facebook & Instagram and tag Fleet Fleet Poughkeepsie. Don't forget to use our hashtags:  #fleetfeetpoughkeepsie #runningchangeseverything #runningisnotcancelled and also include #retrorun.  We are going to be giving away five $25 Fleet Feet gift cards to individuals with the best costumes/spirit worn during their run.  The winners will be announced the week of 3/1.  Post your pictures in our event page (here) on Facebook to enter.  
The SWAG:  
It wouldn't be a themed fun run without fabulous SWAG and this event is no exception.  All participants will receive a Peace Junk Headband as well as a beautiful custom hand-made medal.  Prototype is below which doesn't include the peace sign lanyard yet!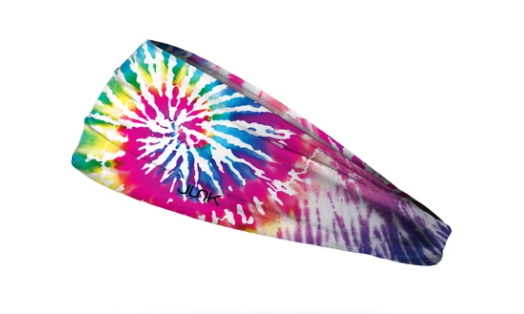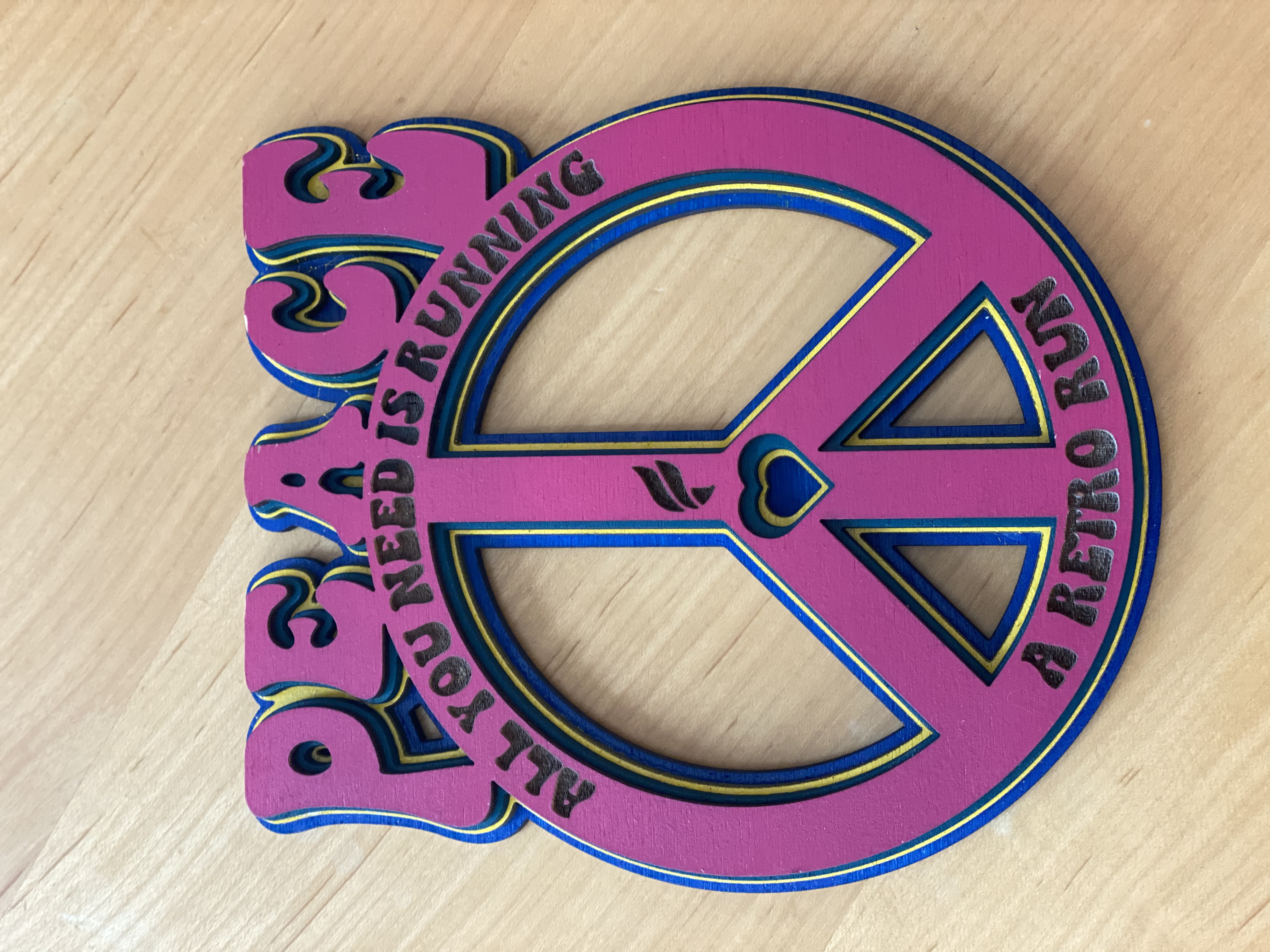 Registering:
This event is strictly limited to 300 participants so don't wait to register!  
Please also be sure to register with a valid email address, meaning on that you check regularly (not your old hotmail account with 150,000 emails that you haven't checked in 3 years!).  We will be sending out 2 important emails on how to update your time as well as the details of the SWAG pickup that you won't want to miss!  We send each participant an individual email to avoid it being filtered by Run Signup however our emails may occasionally be filtered by spam.  Please search your inbox & spam folders for emails from info@fleetfeetpoughkeepsie before reaching out to say that you did not receive any communications from us.  It also helps if you add us to your address book as a safe sender. 
SWAG (for those who are local to Fleet Feet Poughkeepsie):
SWAG pickup will start on Friday 2/26.  An email will be sent prior to this date with the specifics of how the pickup works.  

SWAG Delivery (for those who are NOT local to Fleet Feet Poughkeepsie or those who prefer shipping): 
Shipping is available for $3.50 per packet (US) or $20 per packet (International) and all items will be mailed by Monday 3/1 with an estimated arrival date of Friday 3/5. USPS is experiencing delays so your patience is appreciated. 

Once Registered:
Please share the challenge on your Facebook page.  If 5 people register through your link, you will receive $10 of your registration fee back!